Clients and Partners
Some of our Clients and Partners:
ILS is one of the very few Vocational training organizations in India who are closely working with Government of India and respective State Governments to serve the nation by providing employable skill education to the BPL, rural and underprivileged youth.
ILS is envisioning to train 0.10 million candidates by 2015 across the states with high BPL concentration families in India.
ILS has experience and track record in successfully implementing various projects for State Govt, Central Govt agencies apart from CSR initiatives through Corporates and partial list of our clients are listed below: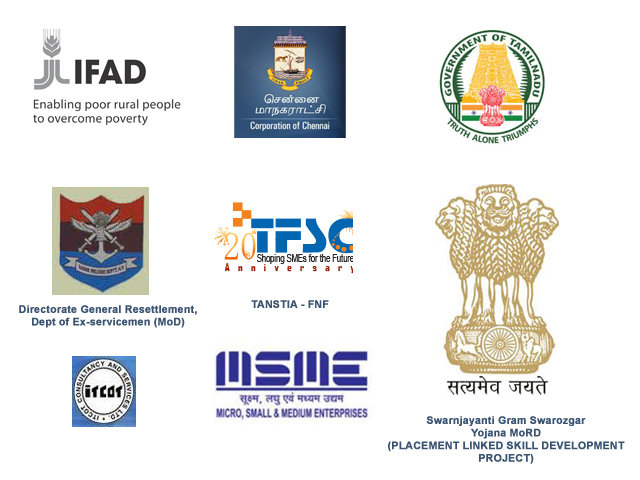 Programme Recognition / Endorsement / Appreciation:
Course / Programme appreciated by various Corporate Organisations both in the areas of Skilling as well as Upskilling initiatives.
Course content and Pedagogy is well received in the learners' community and appreciated / recommended by various Educational Institutions apart from Government Departments.
ILS network of centres:
ILS Network includes centres across TN State in 32 districts and has arrangement with like minded Organisations to utilize their network across select States in India. This helps ILS to spread its wings and being approached by various training agencies, State Governments and Corporate Organisations to implement training programmes in their respective regions.