Our Courses
Be inspired and explore your new skill! We offer a wide range of exciting and challenging courses run by an energetic and enthusiastic team of instructors who are technically and theoritically sound and experts in their respective fields. Whether you're a ITI, Diploma, Graduate (UG or PG) or School drop out, you'll be able to extend your technical skills and build confidence in your ability. You can choose a course from many Mobile, Laptop, Beauty, Vocational, Soft Skills, Computers and English areas, and study either by part-time or full-time. You will be encouraged to explore materials, approaches and techniques in an extensive range of both certificate and diploma courses.
Soft Skills Development Program at ILS
Soft Skills for Employability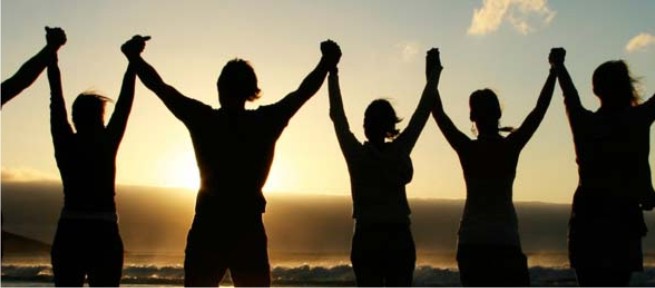 Career Fitness
In today's competitive world 'FITNESS' is the key word for an individual as well as for an organisation for his / its survival.
The word 'FITNESS' is felt by every individual in his life at various stages. It starts its role in our life right from the stage of seeking admission for kindergarten class and continues till college admission. Our 'FITNESS' to the next standard of learning is tested by our education system every year.
Though it has its presence right from our child hood, the stress of 'FITNESS' is well felt during seeking a job.
Selection for a job is a search process to find 'FIITTEST' candidates for an organisation. Since carrying out a job by an employee is the combination of his subject knowledge and execution skills, selection process to find a suitable candidate is focused on evaluating the subject knowledge and executing skills. The various skills required for an individual to complete his task successfully are broadly called as 'SOFT SKILLS'.
Apart from academic knowledge to become fit for the seeking job one must enhance his 'SOFT SKILLS' to the level of industry expectations before they face their interviews.
The above course framed by ILS, is training in nature and drills the candidates in various important skills to understand, apply on given cases, and carry them as their inbuilt system of operation. This 'execution skills' learning programme grooms the learners as 'FITTEST' candidates for the employment opportunities. Hence this course is named as 'CAREER FITNESS TRAINING PROGRAMME'.
Because of high grade of selection processes and competency required to face business competitions this type of training is essential for jobseekers and entrepreneurs
Course Coverage:

1. English communication training (Focus : Oral and written)
2. Business communication (Focus: Business situations, both oral and written)
3. Understanding the task (Logical thinking)
4. Strategy Planning (Analytical skills)
5. Approach (Reasoning and Decision making)
6. Execution (Communication, IPR skills, Time planning, Result analysing, Corrective actions and Knowledge updating)
7. Interview approach
8. Evaluation
Training method:

Practical approach in terms of
- what is expected by the industry?
- how the candidate can acquire it through this training? and
- how a candidate is evaluated in an interview?
Module 1 : English Language Training
Duration: 1.5 hours per day, 5 days a week, 2 months

Coverage:
Under this module candidates build their grammar clarity and word power to improve their Oral communication (Listening & Speaking) and Written communication skills (Reading & Writing) in English on daily basis. They are trained using specially designed Audio – Video exercises and situation based practical activities. Candidates are evaluated on daily basis to work on continual improvement aspects
Module 2 : Soft Skills Training
Duration: 3 hours per day, 10 days

Coverage:
Business communication (Oral & Written) through business correspondence situations including Group discussions, Presentation skills, debates. etc.,
Logical thinking and Reasoning, Analytical thinking and Decision making through puzzles, IPR skills, Time planning, Result analysing, Remedial actions and knowledge updating. Candidates are trained through general and industry based case studies and field task.
Note: Training using numerical examples and non numerical puzzles
are used for Technical and non-technical students
Evaluation: Written and Practical based evaluation and the end of the training will be conducted.
Certification: Certificate cum grade sheet will be issued after evaluation.
Placement: Placement assistance will be provided on successful completion of the course
Code

Classes and Timing

Location

SS003

Monday to Saturday (Partime or Fulltime)

Parrys
Course Details
Objective: To enhance career advancement for new and existing employees

To whom: Working Employess and Aspiring Employeses
Duration: As Above
Prerequisites: Basic English and Management Skills
Coures Content: As Above
To order a Programs FAQ, or a Course Guide send an e-mail request at admissions@ilseducation.in /or call 044 25393783
Contact now